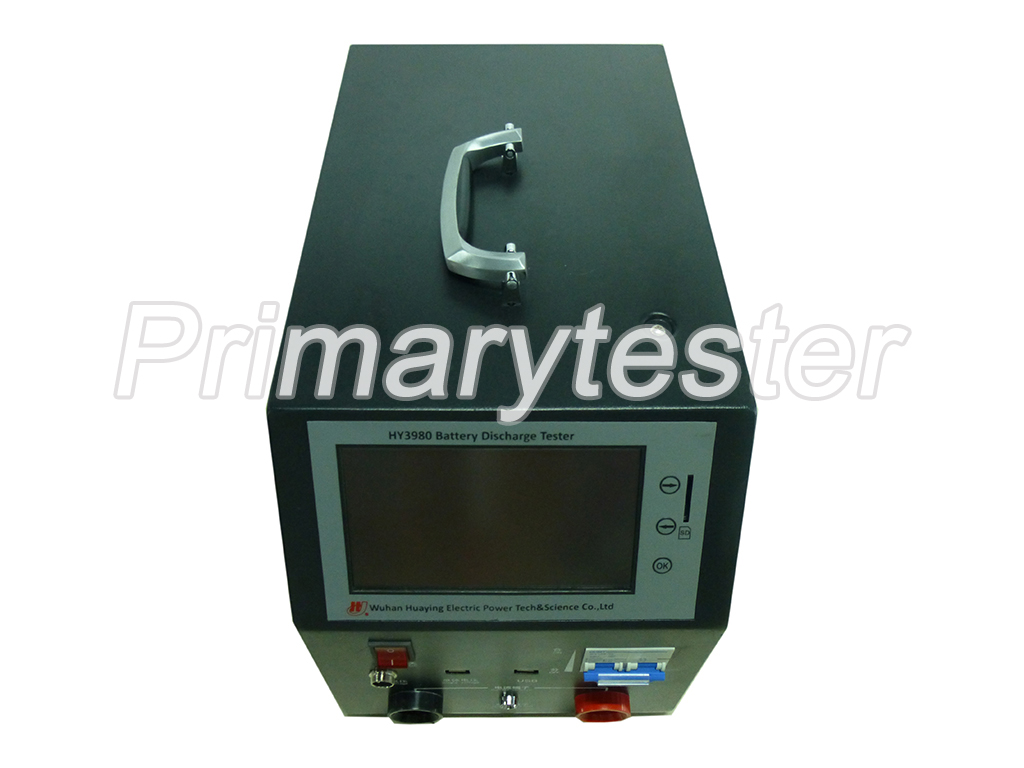 Battery Discharge Tester HY3980
The instrument is designed specifically for battery packs for checking discharge experiment, capacity tests, battery pack routine maintenance, project acceptance, and other DC power load capacity tests. The power consumption of the instrument use the new PTC ceramic resistance as a discharge load, completely avoid the red hot phenomenon, safe, reliable and no pollution.

Contact Us
Features
1. Use the PTC ceramic resistance to avoid the red hot phenomenon, make the entire discharge process much safer.

2. Easy installation, commissioning and maintenance , the acquisition module before and after use the isolation technology , high degree of reliability and security

3. The equipped PC monitoring system can real-time monitor the entire discharge process, analyze the monitored total voltage, discharge current data, generate the corresponding data report of different documents.

4. With SD interface, the discharge process data can be stored in the SD card, and imported to the PC. Make the data transfer more convenient.

5. Use the intelligent single-chip ARM control, LCD display in English. Touch screen and manual combined, the menu operation is simple and clear.

6. Automatic protection function.

7. The test / discharge termination conditions can be set, including the single battery voltage, battery packs termination voltage, discharge current, discharge time.

8. Battery capacity can be estimated by short-term discharge (10 minutes).

9. Each battery discharge condition can be recorded during the test / discharge process , mainly the total battery capacity, total voltage, total current and voltage changes of single cell with lowest voltage.



Technical Specification
| | |
| --- | --- |
| Characteristics | Technical parameters |
| Model | 10-300/200 |
| The whole set of voltage measurement range | 0~300V |
| The whole set of voltage resolution | 0.01V |
| Voltage test accuracy | 0.25%+0.25FS |
| Discharge current operating range | 2~200A continuously setting |
| Constant current discharge voltage range | 10~300V |
| Discharge current control accuracy | 0.1A |
| Current test accuracy | 0.5%+0.5FS |
| Operating voltage | AC 220V±15%(DC and AC-DC optional) |
| Cooling method | Strong wind and cold system |
| Communication method | RS232 communication and SD bayonet communication |
| Display | 7 inch color LCD display with touch |
Service commitment
Pre-sale service commitments

Sale service commitments

Sale service commitments