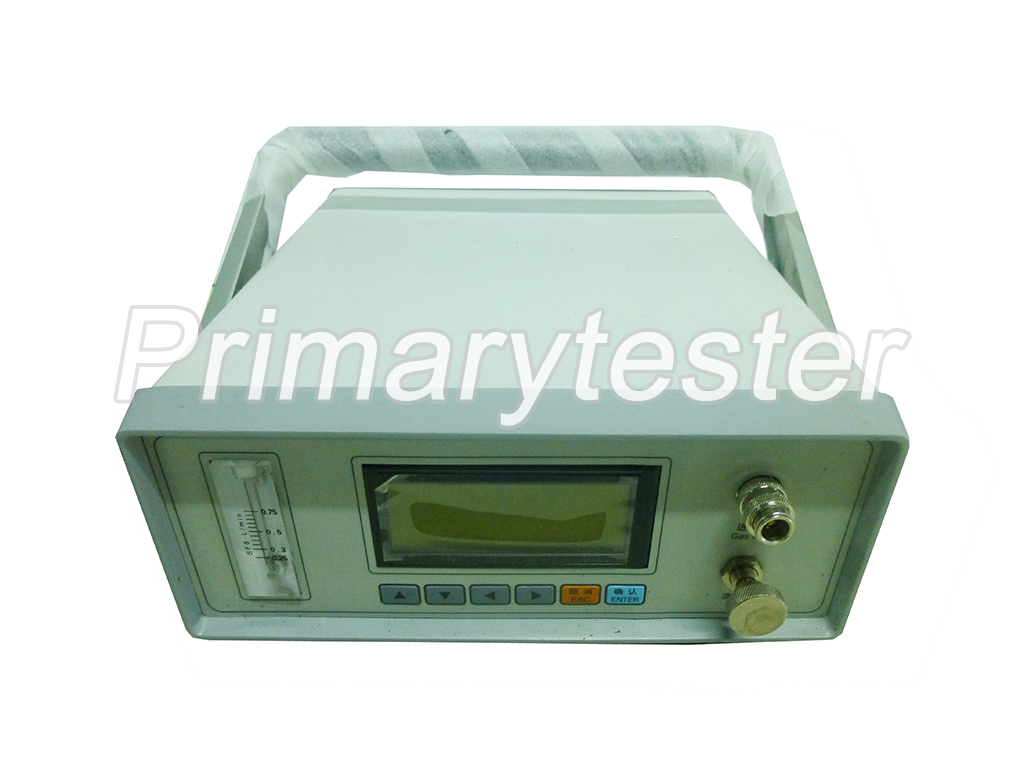 SF6 Gas Moisture Tester HYCM-III
The HYCM-III SF6 Gas Moisture Tester is used to measure the dew point and temperature of the detected gas. We can calculate the micro vapor of SF6 gas to judge whether the dew point, micro vapor( ppm) of SF6 gas exceed the standard value.

Contact Us
Features
★Self-calibration: the pick-up probe performs zero adjusting automatically, and systematic errors introduced due to zeroing or drifting is also eliminated automatically to ensure the accuracy of measuring and save the troubles of calibrating every year.

★Quick operation and gas-saving: it takes 5 minutes to measure for each SF6 dew point after the instrument is turned on.

★Self-sealed joint: imported German joint is used which is safe and reliable and air tight.

★Data storage: large volume is designed to store as many as 200 groups of data.

★Curve display: dew point measurement curve is showed on a big screen.

★Distinct display: dew point, micro vapor( ppm), environment temp. and relative humidity, time and date etc. are displayed directly on a colorful screen.

★RS232 interface: connected with a PC serial for data transfer.

★Built-in battery: The built-in 4Ah rechargeable Lithium battery is capable to work continuously over 10 hours after fully charged.



Technical Specification
Dew point

Measurement range

-80℃ ~ +20℃

Measurement accuracy

±1.0(-60℃ ~ +20℃)
±2.0(-80℃ ~ -60℃)

Response time
(+20℃)

63% 5t,90% 45t(-60℃ ~ +20℃)
63% 10t,90% 240t(+20℃ ~ -60℃)

Ambient temperature

-40℃ ~ +80℃

Relative humidity

0~100RH

Hardware for display

3.5 inch color LCD

Printer

To select a suitable one

Power supply

AC 220V

Built-in rechargeable battery

Battery performance

Charging for 20 hours is for 10 hour' s use

Weight

5Kg

Dimensions

250*150*300 mm3

Temperature in operation

-40℃ ~ +60℃
Service commitment
Pre-sale service commitments

Sale service commitments

Sale service commitments