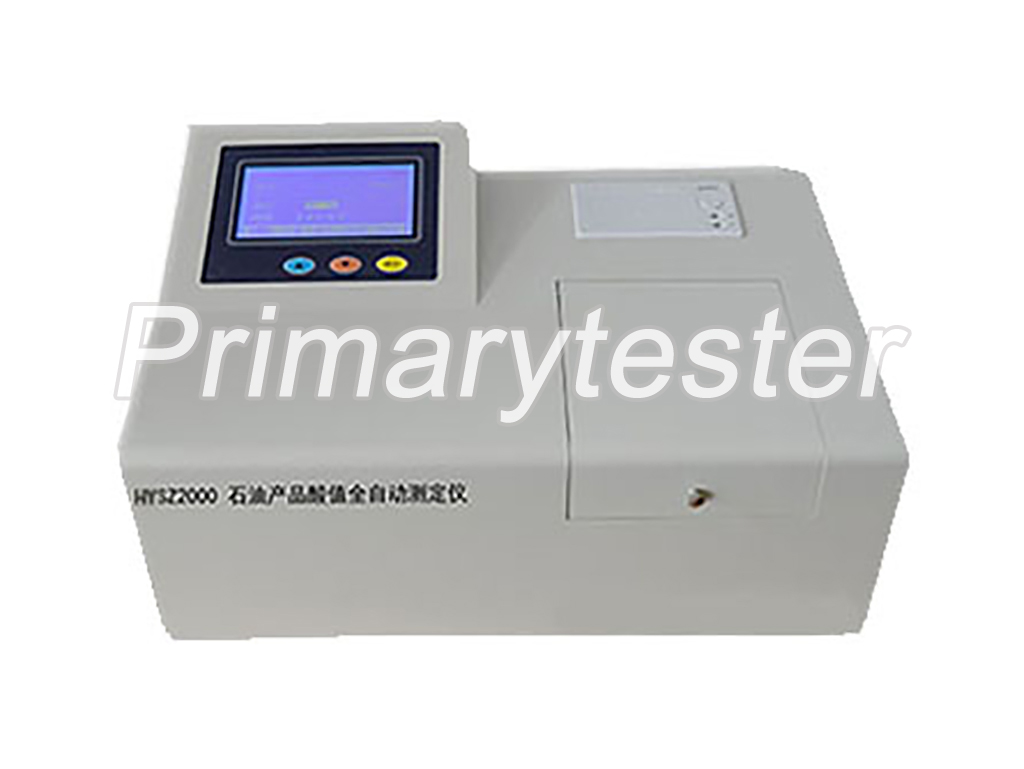 Acid Tester HYSZ2000
HYSZ2000 Petroleum Products Acid Automatic Tester is designed as the special instrument for laboratories. It has features such as small volume, light weight, high precision, easy operation and environment friendly etc. It adopts high performance micro processor and HDD technology. It can test different samples simultaneously, automatically rotate the sample cup, automatically titrate the sample, automatically stop testing and automatically print the testing result. In the meantime, it avoids the direct contact between the operator and the chemical reagent. It is widely used in the laboratories of army, electricity and petroleum sectors.

Contact Us
Features
1. High electromagnetic compatibility (EMC)

The instrument is anti-jamming of the fluctuation of power line and environment electromagnetism. It is suitable to the standard of IEC801.

2. Easy operation
It adopts menu operation method of computer, which is clear and familiar. 3-cup structure is convenient and swift.

3. Safe and reliable
The reagent is put in the special bottle and it is not contacted with air during the testing, avoiding the influence of the reaction between neutralized liquid and carbon dioxide. The operator does not contact with the reagent by hand, avoiding the harm to human body caused by the reagent and chemicals at the maximum degree.



Technical Specification
Monitor screen

Blue LCD (240 x 128)

Precision

Acid between 0.001—0.1mgKOH/g 0.01mgKOH/g

Acid between 0.1—0.5mgKOH/g 0.03mgKOH/g

Acid between 0.5—1.0mgKOH/g 0.07mgKOH/g

Resolution

0.001mgKOH/g

Testing scope

0.001—1.000mgKOH/g

Testing method

Neutralization

Number of testing sample

2

Power supply

AC220V ± 10% 50Hz

Environment temperature

-20℃—50℃

Environment humidity

≤ 75%

Dimension

LxBxH 440mm x280mm x 200mm

Printer

Thermal printer (40 lines)

Power

60W

Weight

10KG
Service commitment
Pre-sale service commitments

Sale service commitments

Sale service commitments