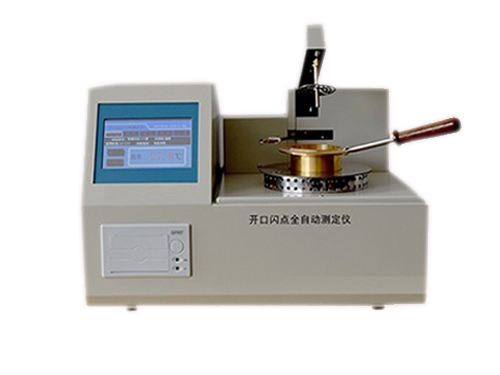 Open-Cup Flash Point Auto-Tester HYKK3000
The Open-Cup Flash Point Auto-Tester HYKK3000 adopts electric ignition mode, without any flammable gas, and fully complies with ASTM D92 (GB3536-2008) and GB267-88 methods. The function and performance of the flash point measuring instrument are up to the highest standards at home and abroad. It can replace the special equipment imported from petroleum, electric power, chemical industry, commodity inspection and other industries.

Contact Us
Features
1. Very strong function. A dual-purpose machine simultaneous determine of flash point and ignition point, and print the test results. The built-in clock chip automatically displays the current date and time.

2. High precision. The temperature error was controlled at 1.5, and the resolution was 0.1.

3. Good repeatability. Compliant with the test environment, in accordance with 267-88 GB3536 (ASTM D92) or GB / T, continuous measurement was performed on the same sample, and the difference in flash point values was less than or equal to 4℃.

4. A high degree of automation. The instrument can automatically complete the test process, automatic cooling, automatic information prompts, etc.



Technical Specification
Re: GB3536-2008 (D92 ASTM), 267-88 GB/T

Range

40--400℃

Detection type

flash point or light

Temperature test

platinum resistance

Quasi accuracy

1

Display device

color liquid crystal display

Information storage

500 measurement results can be stored

Ignition mode

electric ignition

Cooling method

forced air cooling

Printer

dot matrix printer

Self check function

lift rod, stroke, print, etc.

Power

less than 600VA

Power supply

220V + 11V, 50Hz

+

2.5Hz

Ambient temperature

10℃--35℃

Ambient humidity

≤90%

Weight

about 17kg
Service commitment
Pre-sale service commitments

Sale service commitments

Sale service commitments