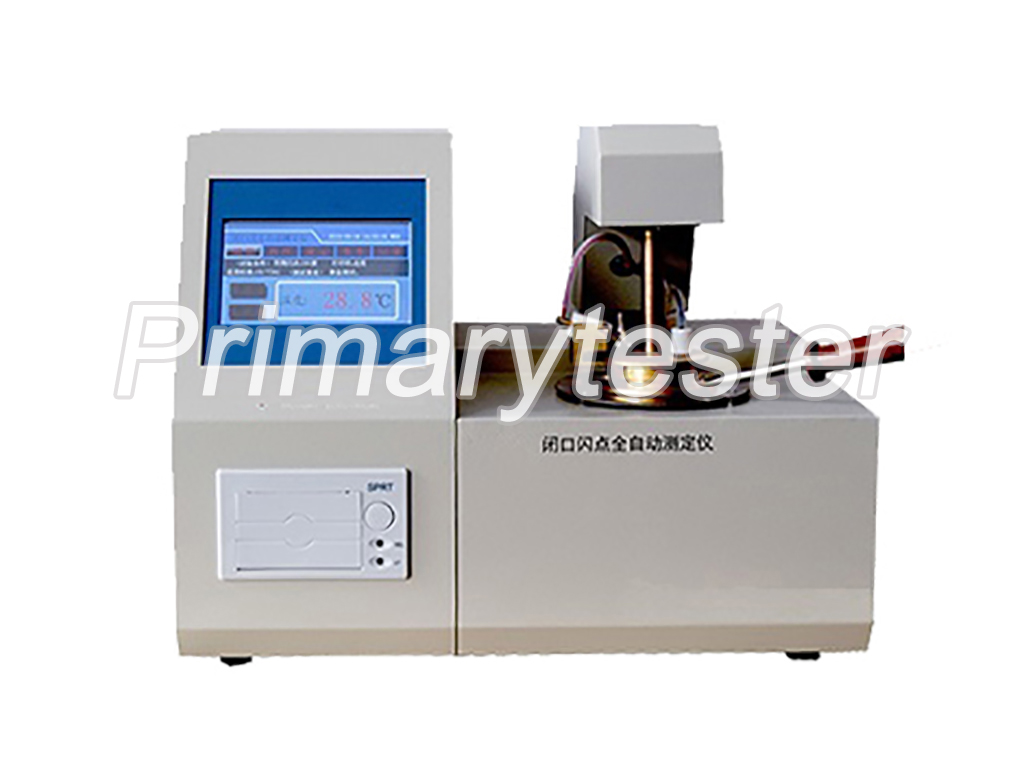 Closed-Cup Flash Point Auto-Tester HYBK3001
HYBK3001 closed automatic flash point determination instrument, is mainly used for determination of petroleum products closed cup flash point value. The instrument uses the ARM microprocessor technology, color LCD, resistive touch screen technology. It is widely used in electric power, petroleum, chemical industry, commodity inspection, research and other departments, in line with D93 GB/T, 261-2008 ASTM standard method requirements.

Contact Us
Features
1. With Chinese menu, human-computer interaction is more convenient.

2. Instrument has a power failure memory function.

3. Instrument has automatic ignition, display, and print results, automatic cooling function lock.

4. Instrument is equipped with igniter external brightness adjustment function equipment, which has the advantages of accurate measurement, good repeatability, stable and reliable performance, and simple operation.



Technical Specification
| | |
| --- | --- |
| Display device | color LCD display |
| Operation mode | touch screen |
| Measurement range | 40~350℃ |
| Temperature test | platinum resistance |
| Repeat | > 110 - 2 Deg. C = 110 - 1 Deg. C |
| Ignition mode | electric ignition |
| Information storage | 1000 analysis results can be stored |
| Cooling method | forced air cooling |
| Printer | thermal printer |
| Re | D93 GB/T ASTM 261 standard |
| Power supply | 220V + 11V, 50HZ + 2.5HZ |
| Power | less than 350VA |
| Environmental temperature | 10℃~35℃ |
| Environmental humidity | less than 85% |
Service commitment
Pre-sale service commitments

Sale service commitments

Sale service commitments