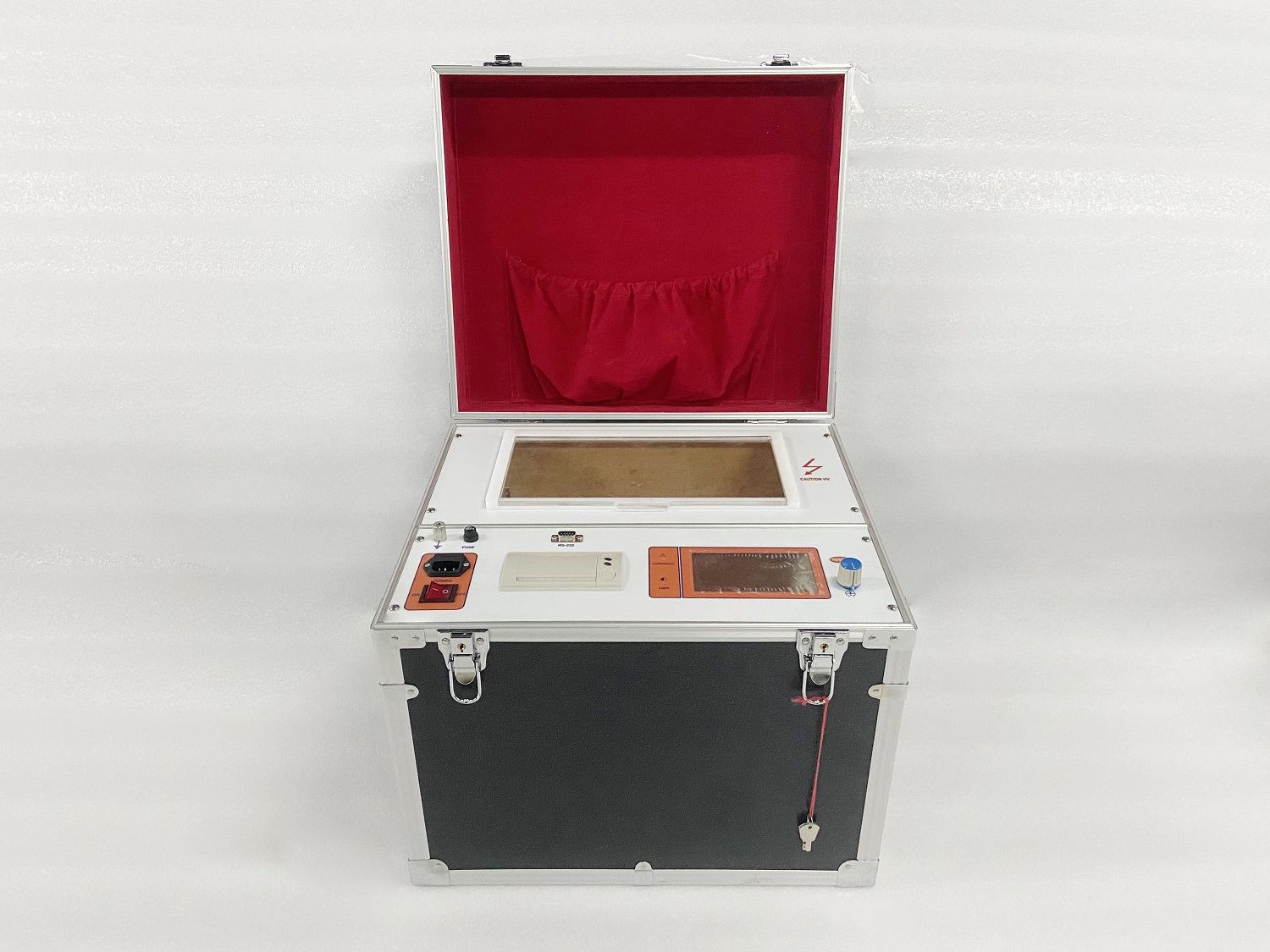 Insulating Oil Tester HYYJ-501
The insulating oil tester HYYJ-501 is developed according to the national standard GB-86 "Insulation oil dielectric strength measurement method". The test process and result is displayed in the LCD screen. The built-in EEPROM memory can save up to 100 sets of test data and results. The micro-printer can print the test results at any time. The tester is easy to operate, powerful, stable and reliable, and it has excellent anti-interference ability. No crash occurred during the test.

Contact Us
Features
1. High stability and long service life

2. The test process is fully compliant with the requirements of IEC60156 and GB/T 507 standards.

3. All aspects of the test process can be set, and the test accuracy is high.

4. PC application software is provided to upload test data to make WORD test report.



Technical Specification
Power supply input

AC220V input

Output voltage

AC 0V~80KV (80KV)

AC 0V~100KV (100KV)

Rate of voltage rise

2kv/s±10%

Max test times

9

Stir time

0~999s

Wait time

0~999s

Test error

3% max in the range of 10kv~80kv (80KV)

3% max in the range of 10kv~100kv (100KV)

Storage

100 groups

Weight

28kg

Size

420 mm*380mm*410mm
Calibration certificate of Insulating Oil Tester HYYJ-501 issued by Hubei Institute of Measurement and Testing Technology
Service commitment
Pre-sale service commitments

Sale service commitments

Sale service commitments