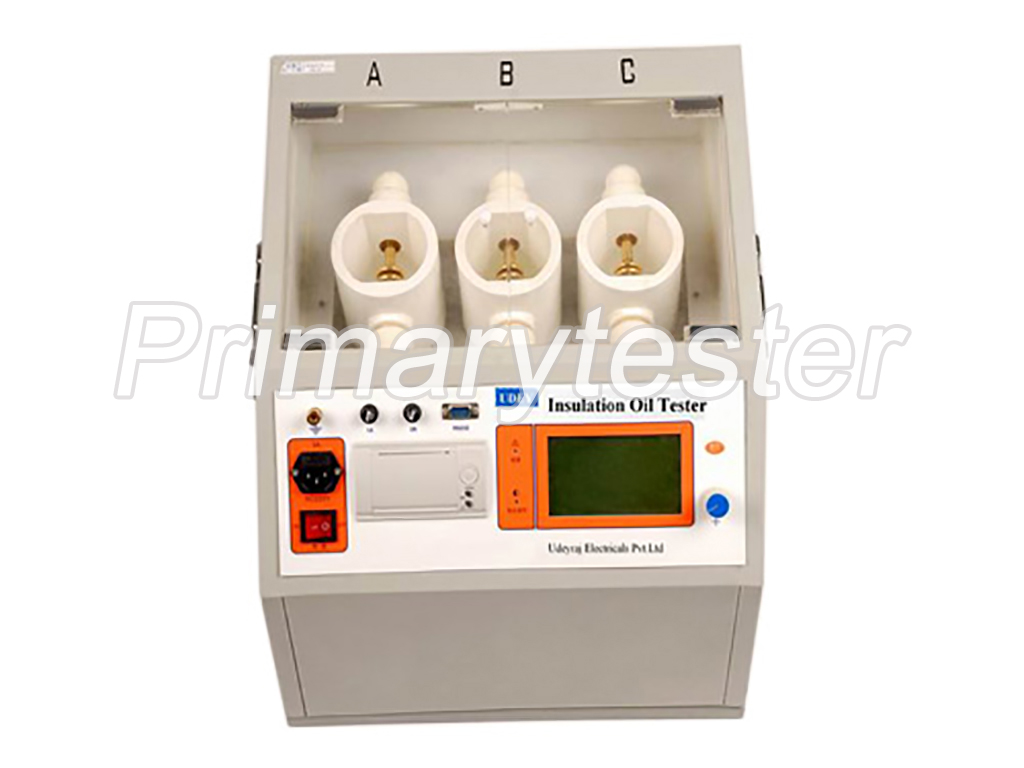 Insulating Oil Tester HYYJ-503
HYYJ-503 is developed according to the national standard GB-86 Insulating Oil Dielectric Strength Testing Method .The tester can test three cups of oil at the same time. LCD screen can display test procedure and test result. It is very easy for customers to measure the breakdown voltage of all kinds of oil by HYYJ-503.

Contact Us
Features
1. Three oil cups are tested at the same time, saving a lot of test time.

2, high stability and long service life.

3, All the human interaction operations complete by the rotating mouse .You can print the test result by the micro printer internal the tester.

4, PC application software is provided to upload test data to make WORD test report.



Technical Specification
Input voltage

AC 220V±10%

Output voltage

AC 0~80KV

Make a choice and combination at random between A,B and C cup

Rate of voltage rise

2KV/s±10%

Measuring precision

3 class

Times

1-6

Mixing time

0~99 second

Placing time

0-9 minute 59second

Save 50 groups of data

Voltage limit setting for proof test

20KV----70KV

Hold time for proof test

0 minute -----10 minutes

Environment temperature

5-40℃

Relative humidity

≤80%RH

Size

420×380×410mm3

Weight

28kg
Service commitment
Pre-sale service commitments

Sale service commitments

Sale service commitments