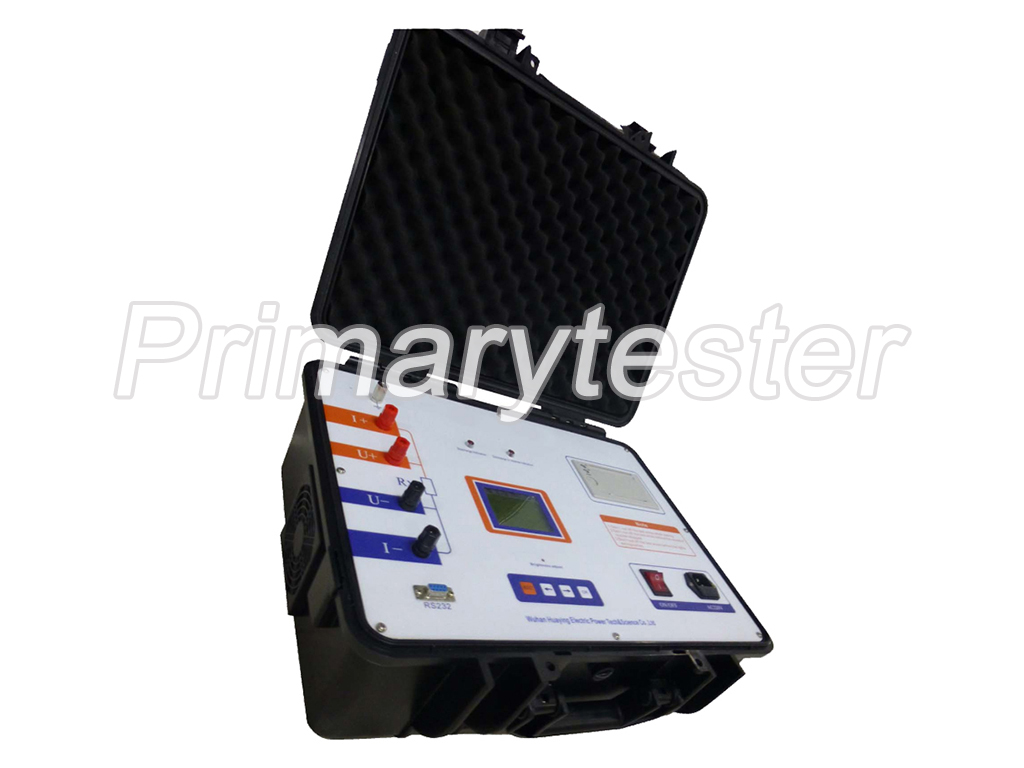 Winding Resistance Tester HYZC-40A
There are four DC currents to select for HYZC-40A which has a large output power,and the power of the tester itself is very little. it is a ideal tester for testing various resistances especially the sensibility equipment.

Contact Us
Features
1. Using a four-wire method, the tester is quick, stable, high precision for testing the winding resistance.

2. It has a strong ability for anti-jamming, over current, over voltage and discharge.

3. The security is also very high.



Technical Specification
1. Resistance precision:±(0.2%RGD+2d)
2. Test range:
4.000mΩ-4.000Ω (5A)
2.000mΩ-2.000Ω (10A)
1.000mΩ-1.000Ω (20A)
0.500 mΩ-0.500Ω (40A)
3. The least scale:1uΩ
4. Output current precision : ±5%
5. Support for data uploading to PC
6. Two hundred groups of data can be stored
7. With thermal printer to print the test data
8. Weight : 15KG
9. Power supply:AC220V±10%,(50±1)HZ
10. Operation condition:-10~50℃ humidity <90% no condensation
Service commitment
Pre-sale service commitments

Sale service commitments

Sale service commitments