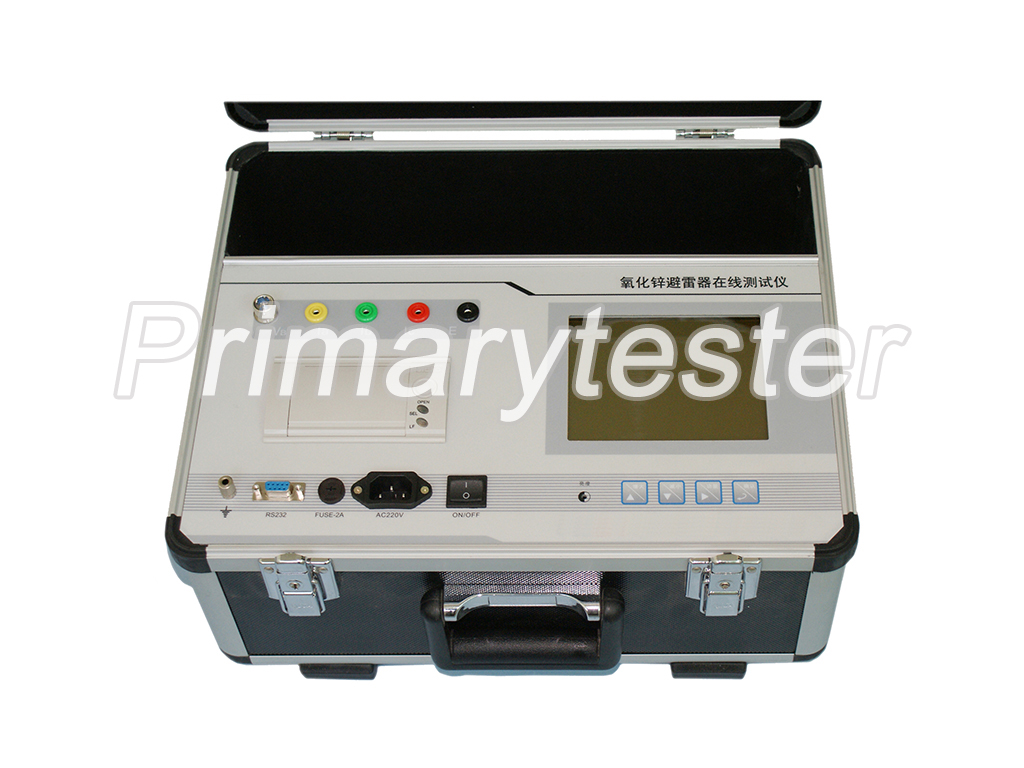 MOA Characteristic Tester HYBL-106
MOA characteristic tester HYBL-106 is the special instrument to be used to detect the electrical properties of MOA. It applies to detect each series of MOA when the power on or power failure. It can check out the errors such as moisture and aging in time.

Contact Us
Features
★ Large-screen LCD display; Chinese user menu; easy to use.

★ Using precision sampling and Fourier harmonic analysis techniques to get reliable data.

★ High-speed magnetic isolation digital sensor directly captures the input voltage and current signals. Guarantee input data reliability and security.

★ It has the functions of resistive current fundamental peak output, side-phase correction, etc.

★ The tester can measure three phases simultaneously and compensate automatically. It's special convenient to use.

★ The tester is equipped with a rechargeable battery, calendar clock, micro printer, and it can store 120 groups of measurement data.



Technical Specification
Current measuring range:RMS 0-10mA, 50Hz/60Hz; Accuracy: ± (display value × 5% ± 5μA)
Resistive current fundamental measurement accuracy (quadratic method used no inter phase interference): ± (display value × 5% ± 5μA)
Current harmonic accuracy: ± (display value × 10% ± 10μA)
Reference voltage input range: RMS 25V-250V, THD <30%, 50Hz/60Hz
Reference voltage measurement accuracy: ± (display value × 5% ± 0.5V)
Voltage harmonic measurement accuracy: ± (display value× 10%)
Fundamental current and voltage angle Φ: 0°C-360°
Battery : Host 6 hours; charging power supply: 220V ± 10% 50Hz/60Hz; charging time: 5 hours
Host size: 325×280×140 mm3
Host weight: 3.5Kg (without cable)
Working environment: Temperature: -10-50 ℃ Humidity: <90%
Service commitment
Pre-sale service commitments

Sale service commitments

Sale service commitments