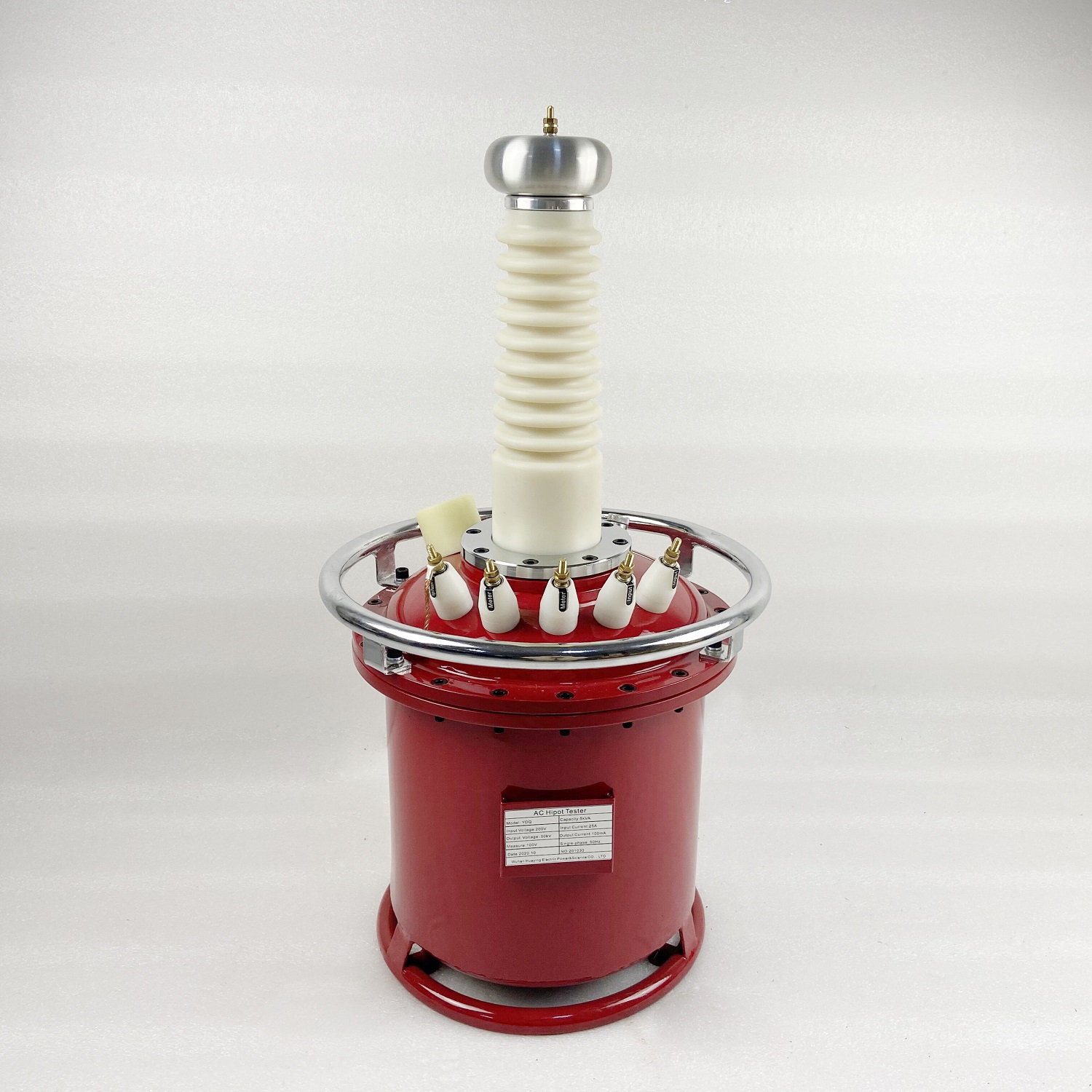 SF6 Test Transformer YDQ Series
After years of hard work, our company has successfully researched inflatable light-duty test transformers. SF6 Test Transformer is widely used for testing the insulating function of all kinds of HV equipments. Due to the adoption of new production processes, the technical performance of the products has been greatly improved. The tester is especially suitable for use in field work and frequently moving working conditions.

Contact Us
Features
1. This product is small in volume, light in weight.

2. Clean, no grease, maintenance free.

3. It won't be affected by bad weather,and it also can test when it is moving.

4. Dielectric Strength is better than oil-immersed test transformer.



Technical Specification
Other detailed specifications can be customized if it's not mentioned in the below sheet.
Model

Capacity(KVA)

High
Frequency
Voltage
Output
Voltage
(KV)

High
Frequency
Voltage
Output
Current
(mA)

Low Frequency Voltage Input

Ratio

Temperature
(℃)raised/
30 minute

V

A




YDJ-1.5

1.5

50

30

200

7.5

500

10




YDJ -3

3

50

60

200

15

500

10




YDJ -5

5

50

100

200

25

500

10




YDJ -10

10

50

200

220/380

50/26

500

10




YDJ -20

20

50

400

380

53

500

10




YDJ -30

30

50

600

380

79

500

10




YDJ -40

40

50

800

380

105

500

10




YDJ -50

50

50

1000

380

132

500

10




YDJ -5

5

100

50

200

25

1000

10




YDJ -10

10

100

100

200/380

50/26

1000

10




YDJ -20

20

100

200

380

53

1000

10




YDJ -30

30

100

300

380

79

1000

10




YDJ-40

40

10

400

380

105

1000

10




YDJ-50

50

100

500

380

132

1000

10




YDJ-100

100

100

100

500

263

1000

10




YDJ-150

150

100

1500

500

300

1000

10




YDJ-200

200

100

2000

500

400

1000

10




YDJ-250

250

100

2500

380

500

1000

10




YDJ-20

20

150

133

380

53

1500

10




YDJ-30

30

150

200

380

79

1500

10




YDJ-50

50

150

333

380

132

1500

10




YDJ-100

100

150

666

500

263

1500

10




YDJ-150

150

150

1000

500

300

1500

10




YDJ-200

200

150

1333

500

400

1500

10




YDJ-250

250

150

1666

380

500

1500

10




YDJ-30

30

200

150

380

79

2000

10




YDJ-50

50

200

250

380

132

2000

10




YDJ-100

100

200

500

380

263

2000

10




YDJ-150

150

200

750

500

300

2000

10




YDJ-200

200

200

1000

500

400

2000

10




YDJ-250

250

200

1250

500

500

2500

10




YDJ-30

30

250

120

380

79

2500

10




YDJ-50

50

250

200

380

132

2500

10




YDJ-100

100

250

400

380

263

2500

10




YDJ-150

150

250

600

500

300

2500

10




YDJ-200

200

250

800

500

400

2500

10




YDJ-250

250

250

1000

500

500

2500

10



Calibration certificate of SF6 Test Transformer YDQ-5/50 issued by Hubei Institute of Measurement and Testing Technology
Service commitment
Pre-sale service commitments

Sale service commitments

Sale service commitments