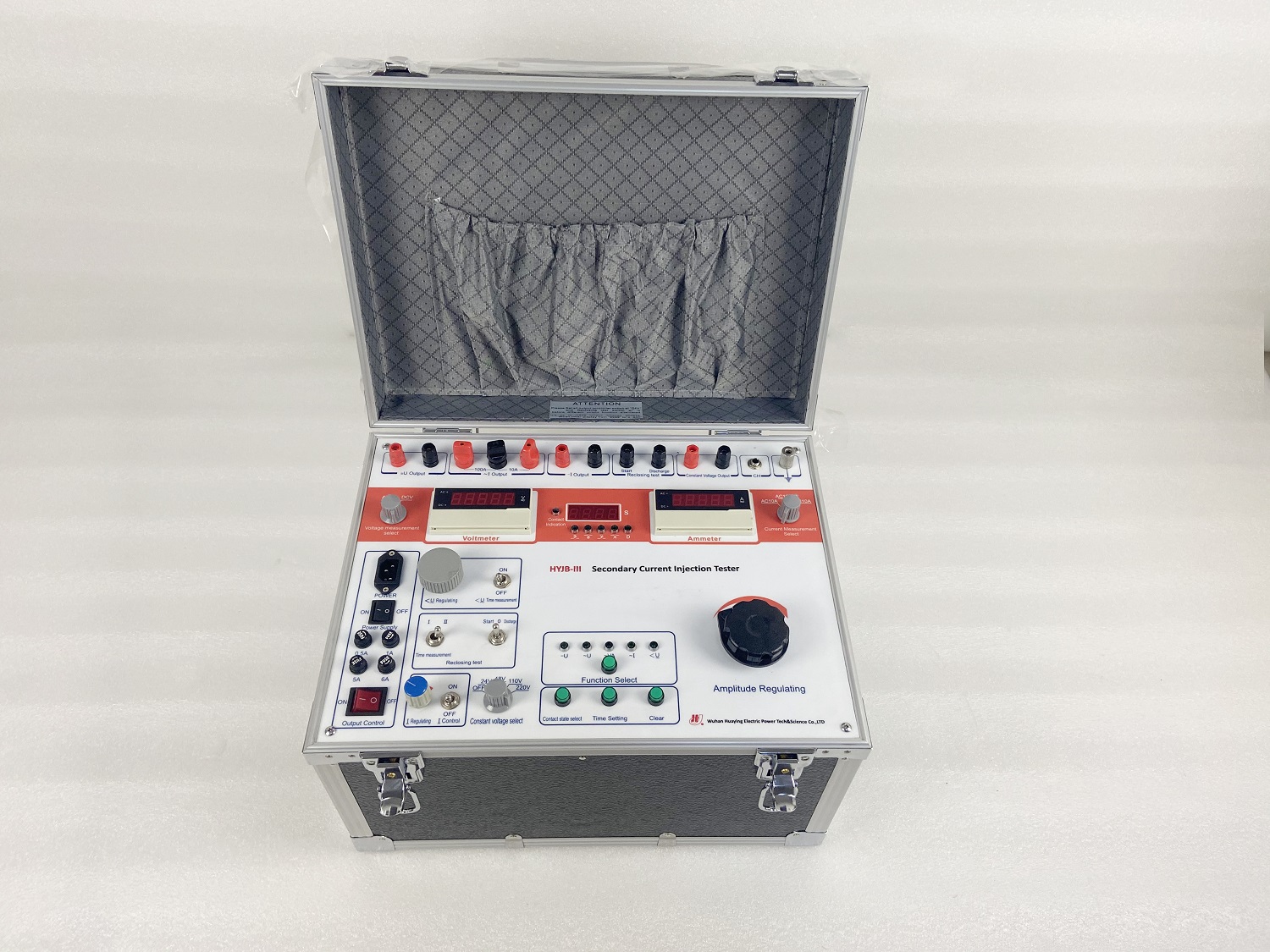 Relay Tester HYJB-III
HYJB-III Relaying protection tester is applied to test protection replay based on voltage and current operation. The main function of the tester is the calibration of voltage and current operation relays, secondary circuit inspection, trip value of circuit breaker test, switch on and off time measurement of circuit breaker and so on. It' s a low cost, simple operation and reliable performance device for secondary circuit test.

Contact Us
Features
1. The relay protection tester is equipped with a fixed value output that can be used as a voltage source alone.

2. The tester has the characteristics of high precision, full function, stable performance and easy operation. It adopts digital display with intuitive reading.

3. The tester is compact, lightweight and easy to carry.



Technical Specification
1) Power supply: 220V±10%,50Hz

2) Temprature: -20℃~+40℃
3) Humidity: ≤85%(15℃~25℃)
DC voltage output

0—350(V)continuity

maximum capacity output: 960VA

AC voltage output

0—350(V)continuity

maximum capacity output: 400VA

DC current output

0-10A continuity

maximum capacity output: 80VA


AC current output

0-10A (at maximum voltage 40V)


capacity:1000VA , continuity output time≤35s

0-100A((at maximum voltage 14V)

AC voltage circuit short connection simulation

voltage output setting≤120V

range15%~80%

DC constant voltage alternating output
(can be used as operating power source of static relay)

output voltage: 24V, 48V, 110V, 220V

output current: 0.4A



Tester overload protection

DC/AC voltage output circuit

5A fuse

DC constant voltage output circuit

0.5A fuse

6A fuse for tester power supply

Digital timer: 0.000~9999s

error: mantissa ±2 digit
Service commitment
Pre-sale service commitments

Sale service commitments

Sale service commitments