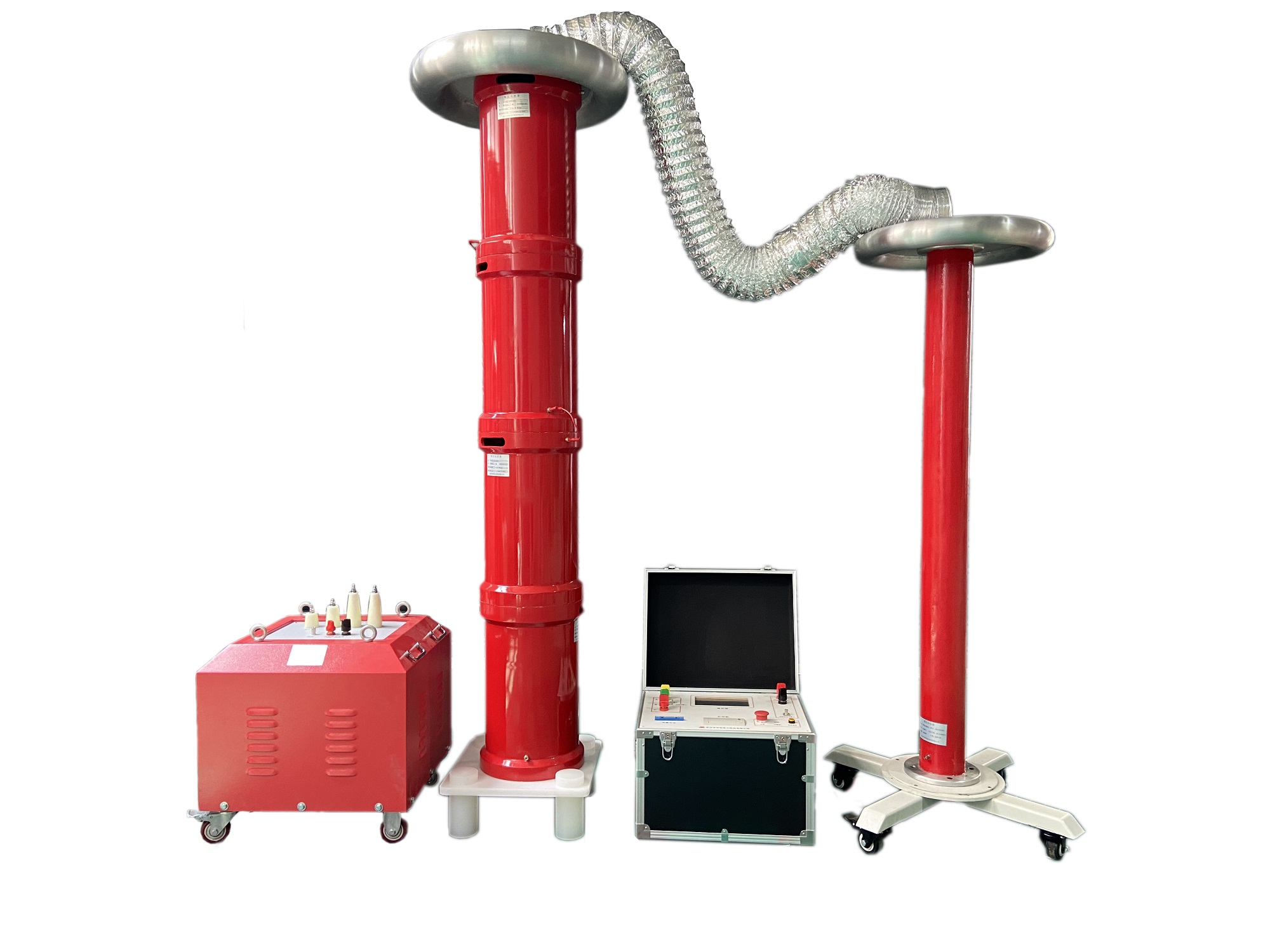 AC resonance test set HYXZ
The test set is mainly for cable, main transformer neutral point, GIS, switches whose rated voltage not more than 110kv and other AC high voltage withstand test. The test set consists of variable frequency power supply, excitation transformers, reactors, capacitive voltage divider.

Contact Us
Features
★ The required power capacity is greatly reduced.

★ The weight and size of the device is greatly reduced.

★ Improve the waveform of output voltage.

★ Prevent high short-circuit current from damaging the fault point.

★ It does not appear any recovery over voltage when the test specimen was breakdown. High voltage disappears immediately and the arc extinguishes immediately when the system loss resonance condition.

★ The protection function of overvoltage, over current, zero start, and the system flashover.

★ Three operating modes: automatic mode, manual mode, automatic tuning manually boost mode.

★ Test records can be saved and identified with digital ID.

★ Based on the DSP platform technology, easily to increase or decrease function and upgrades.



Technical Specification
| | |
| --- | --- |
| Power supply | 380V±10%, three-phase 50Hz/60Hz |
| Rated voltage output | 0~1000KV |
| Max output capacity | 0~6400KVA |
| Test frequency range | 30~300HZ |
| Continuous duty cycle | 60min |
| Quality factor | 30~80 |
| Frequency setting resolution | 0.1HZ |
| Test voltage waveform | sine wave, waveform deviation factor : ≤1% |
| Temperature | 0~50°C |
| Humidity | ≤ 90%RH |
Calibration certificate of AC resonance test set HYXZ-108KV/324KVA issued by Hubei Institute of Measurement and Testing Technology
Service commitment
Pre-sale service commitments

Sale service commitments

Sale service commitments