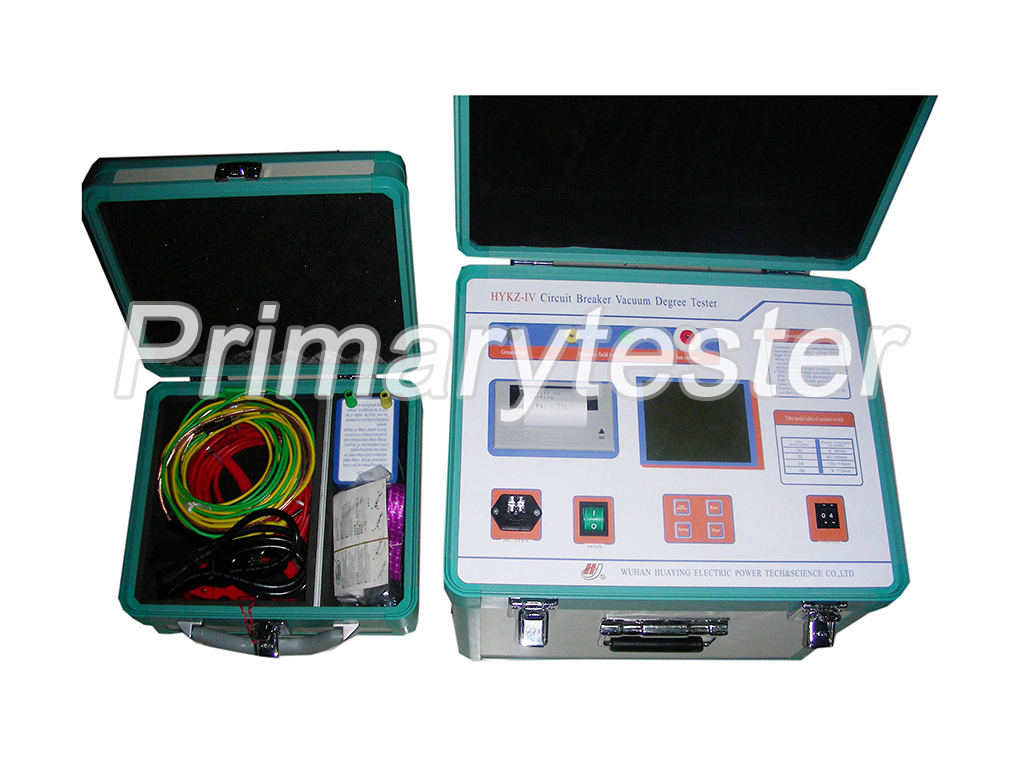 Circuit Breaker Vacuum Degree Tester HYKZ-Ⅳ
Circuit Breaker Vacuum Degree Tester HYKZ-Ⅳ is the latest generation of products of our company. It has some features: higher measurement accuracy, better stability, more capacity. This instrument is a kind of practical testing instrument, which is widely used in the departments of electricity, steel, petrochemical, textile, coal, railway and so on.

Contact Us
Features
1. HYKZ-IV vacuum tester uses the new excitation coil magnetron discharge method to test the vacuum of the arc extinguishing chamber without disassembling the arc extinguishing chamber.


2. It also used computer for synchronous control, data acquisition and processing, and the sensitivity of HYKZ-IV vacuum tester in the field test of the vacuum interrupter arc chamber is 10-5Pa.

3. The most outstanding feature of this instrument is the use of new excitation coils and data processing methods to achieve the non-demolition measurement of vacuum.



Technical Specification
Detection objects

various models of vacuum switch

Detection method


using new excitation coil and detect vacuum tube without disassembly

Application area

this instrument is a all-purpose type, can measure the vacuum of variety
models of open magnetic vacuum tube

Detection range

10-5-10-1 Pa

Measurement accuracy

10-5-10-4 Pa, 10%

10-4-10-3 Pa, 10%

10-3-10-2 Pa, 10%

10-2-10-1 Pa, 10%

Magnetic field voltage

1700V

High-voltage of pulsed electric field

30KV

Open distance of switch tube in vacuum test

normal open distance

Testing environment

-20℃~ 40℃

Weight

12kg

Dimension

420 × 320 × 280 (mm)

Sampler

magnetic coil
Service commitment
Pre-sale service commitments

Sale service commitments

Sale service commitments