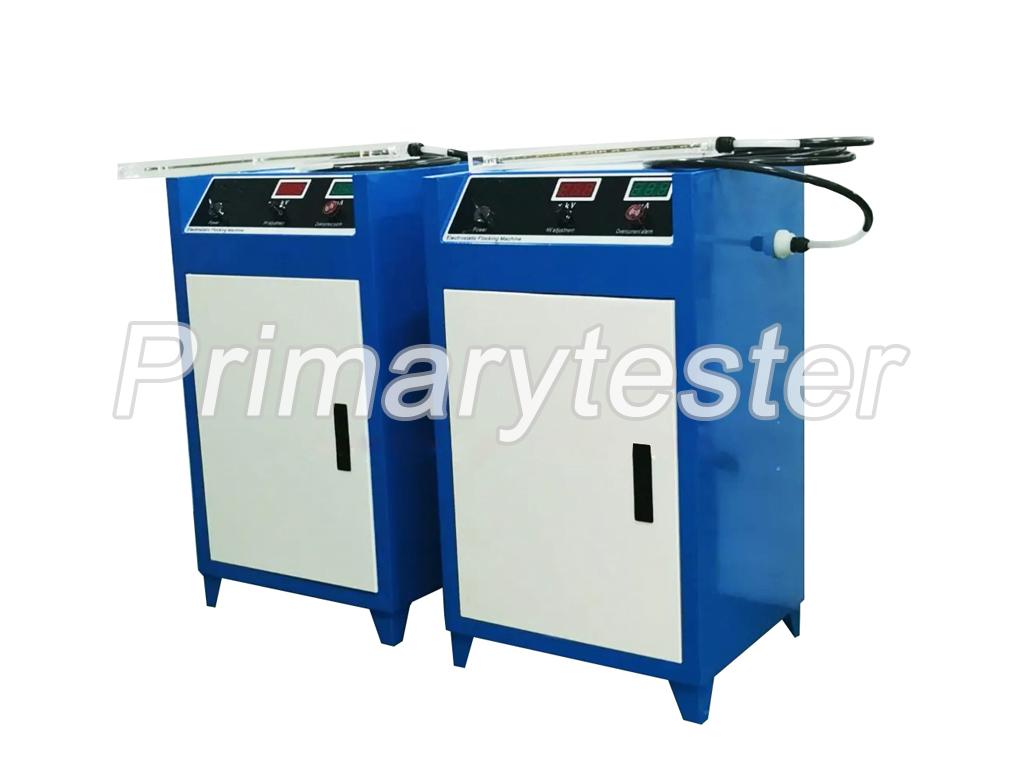 Mask Machine Non-Woven Fabric Electret Electrostatic Generator
The HYZJ-120 mask machine non-woven fabric electret electrostatic generator is mainly designed for non-woven fabric manufacturers for the industries of electrostatic electret, electrostatic spinning, electrostatic spraying and electrostatic dust removal, as well as research experiments and factory production applications. It has the function of simple operation, convenient installation, and complete design protection, suitable for 24 hours continuous operation in the production process of non-woven fabric. The equipment adopts digital control mode.

Contact Us
Features
With the advantages of over-voltage, over-current, short-circuit and arc full protection, fast voltage and current transient response capability, stable output of up to 0.1%, and stable electrostatic field, it can achieve up to 95 ~ 99% filtration efficiency during the electret process of melt-blown filter materials.



Technical Specification
Ambient temperature: -20 ~ + 50 ℃
Ambient humidity: 10 ~ 90% RH (no condensation)
Applicable to severe vibration and shock, tilt angle> 45 °
No conductive, explosive dust, corrosive metals and insulation-damaging gas at the operation site
Input voltage: AC220V ± 10%; frequency: 50Hz ± 1%
Input voltage: AC 220V ± 10% 50Hz ± 1%
Output DC voltage: 60kV ~ 120KV positive polarity output (negative polarity optional)
Output power: 100 ~ 300W (optional)
Load adjustment rate: standard value 0.1%
Voltage adjustment rate: standard value 0.1%
Service commitment
Pre-sale service commitments

Sale service commitments

Sale service commitments